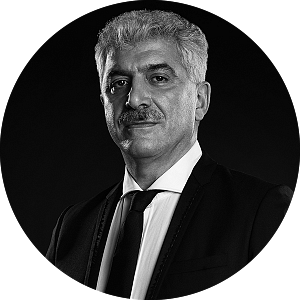 Mkhitar Meloyan
CV
Specialization
Rhinoplasty, Breast Aesthetic Surgery.
---
Education
1986

Altai State Medical Institute, specialty - surgery.

1986—1987

Residency in Surgery

1988

"Emergency surgery of the chest and abdominal cavity," Barnaul, Russia.

1991

"Vascular surgery", Yerevan, Armenia.

1995

"General Surgery", Yerevan, Armenia.

1996

"Alternative treatments of Chinese medicine" in Shenyang, China.

1999

"Aesthetic Plastic Surgery" Los Angeles, USA

2000

"Aesthetic Plastic Surgery" in Moscow, Russia.

2004

"Course on Hair Transplantation" in Prague, Czech Republic.

2005

"The organization of surgical services" in Moscow.

2007

"Minimally-invasive Phlebology" Moscow, Russia

2008

"Maxillofacial Surgery", Moscow, Russia

2011

"Treatment and Diagnosis of the surgical pathology of abdominal organs"

2011

"Primary specialization in reconstructive and aesthetic plastic surgery"
Procedures (2)
Rhinoplasty
It allows to get rid of the congenital or acquired nose defects which are transferred genetically or received as a result of any trauma. High-quality correction leads to create a new harmonious appearance, fixes the trouble breathing caused by deformation of the nasal septum, changes the nose shape according to the guest preferences and recommendations of the doctor.
Breast Augmentation/Reduction/Mammoplasty
Mammoplasty (breast surgery) is a surgery which allows to correct the size and the shape of breast, mammilla and aura. Surgeons of the International Surgical Center "Platinental" will make your breast such as you want to see it, by means of the harmonizing approach and leading technologies.
Posts (0)
Videos (0)